8th Good Samaritan Health Run/Walk Targets Purchase Of Dialysis Machine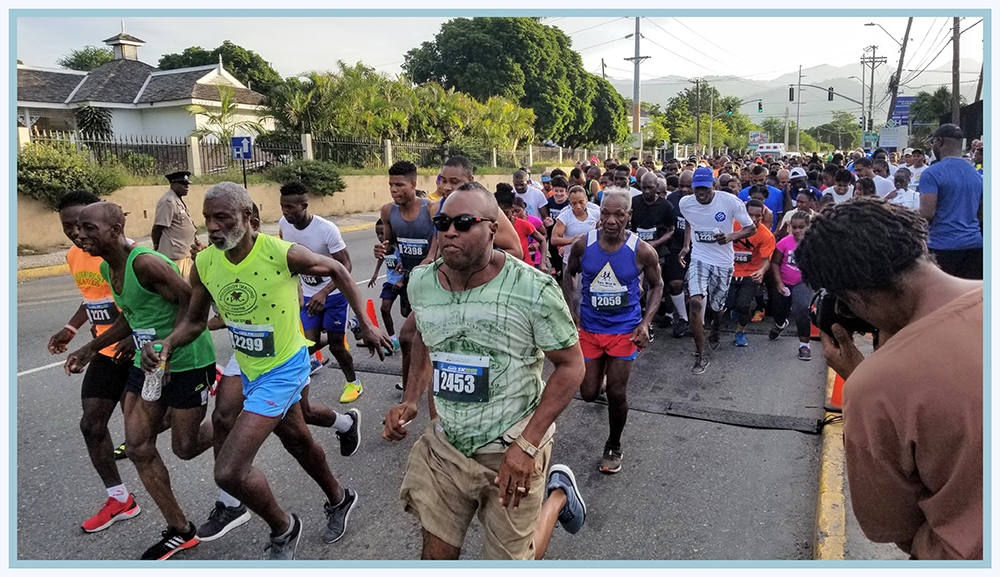 Patron of the Good Samaritan Health Run/Walk and Director for the Centre of Disability Studies at the University of the West Indies, Mona, Senator, Dr. Floyd Morris, led the pack of runners, walkers and wheelchair participants to raise funds for  life-saving dialysis machines at the 8th staging of the event on Sunday, August 25, 2019, in Kingston.

The 5-kilometre race which focuses on health and charity is organized by the Andrews Memorial Seventh-day Adventist Church. The aim is to encourage Jamaicans to live healthy, fulfilling lives with exercise, as well as provide support for projects for the most vulnerable in our communities.  In addition to the dialysis machines as the major project for 2019, the Good Samaritan Health Run/Walk will provide well-needed funds for the Good Samaritan Inn - a drop-in centre for the homeless located near Heroes Circle – and other charities.

The 2019 champion runner was Henry Thomas with a time of 16:21 representing UCT Steppas, which was a tad below that of the record set by Oshane Archibald (15:56) in 2018. Kemar Leslie of Rainforest Seafoods, the 2017 winner, kept his second place from 2018 with a new time of 16:51 and Kosiani Dunkley of Riot Squad remaining in third place with the time of 17:35. Champion of 2018, Arieta Martin of Rainforest Seafoods led the women to finish in 22:35 seconds with team member Alison Sutherland a short distance behind finishing second in 24:07. Ingrid Blackwood of UCT Steppas held on to capture third place in 24:29.

In the walk category the top champions returned to podium position. Duwell Allen of Shizzlefit returned to take his crown for a third consecutive year in a new record time of 25:32 and Lenworth Hunter kept his second place position with 29:07. Gladstone Johnson came in at third in a time of 31:14. Last year's third place winner in the female walk category, Natasha McKenzie dethroned Paula Sinclair of UCT Steppas for first place in 33:07. Sinclair came in at 33:14 followed by Simone Spaulding in third place with a time of 37:19. Vinette Green kept her crown for a 6th year running in the wheelchair category finishing in 35:45 seconds.

The 13-and-younger male category was won by Brandon Davis in 24:27 with Dai'Anna Brown leading for the females in 28.41. The largest corporate group of finishers went to Derrimon Traders and top performing team was Rainforest Seafoods.

The 8th staging of the The Good Samaritan Health Run/Walk was made possible, thanks to the kind support of participants and sponsors. The event was endorsed by the Ministry of Health, Jamaica Moves. The next staging of the Good Samaritan Health Run/Walk is scheduled for Sunday, August 30, 2020.